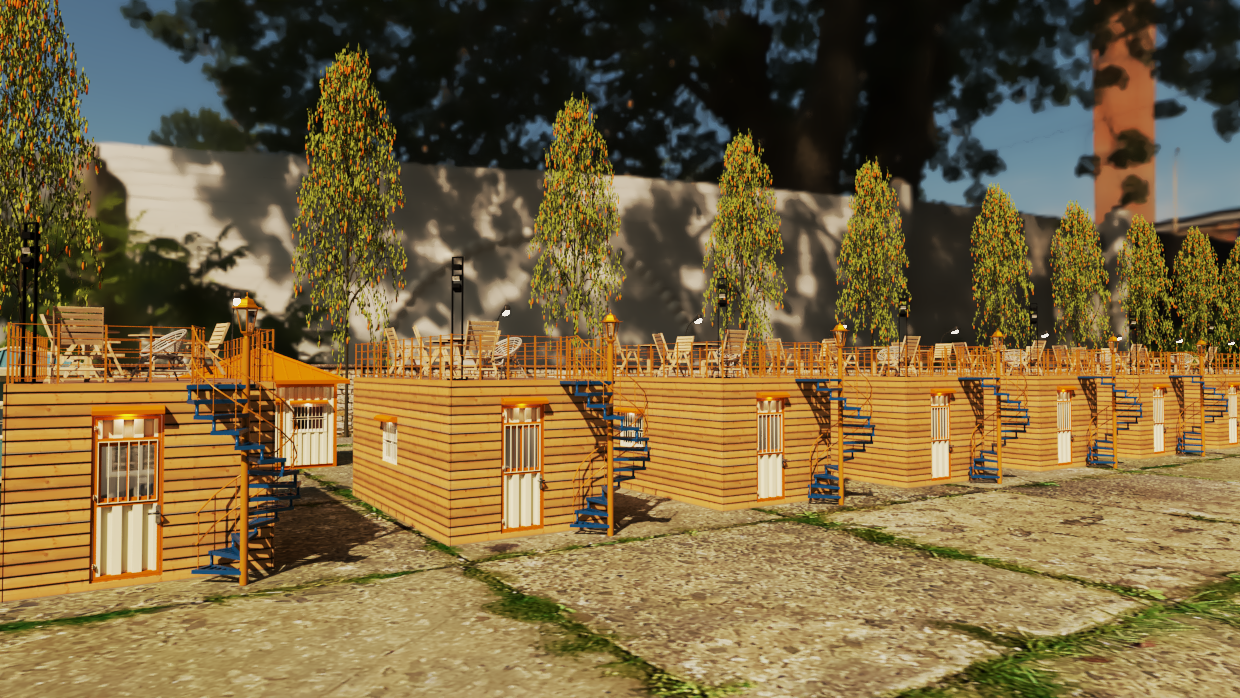 Mechwat is the manufacturer, supplier, and installation service provider for container homes. Container homes are best suited for farmhouses in remote locations, camping getaways, hotels & resorts, cafes, education centers, CSR Projects, Staff quarters, a dormitory for remote locations, Vacation houses, Tourist houses, work stations at beach & hill areas, etc. Container homes are available in portable, flatpack, mobile type and fixed on the precast civil foundation. Container homes are manufactured by a flatpack system, tongue-groove insulated panel, LGSF Technology, and conventional steel wooden fabrication process.
Benefits of Container Homes :
Time Savings
Container homes are available as prefabricated modular homes, making construction time shorter.
Easy of Transport
A worldwide standard system exists for mobilizing the container around.
Predictable Costs
Most of the work is completed on a factory floor for a fixed price. Delivery to the site, site preparation, foundation, assembly, and utility connection is the only variable cost. Container homes are not always less expensive and it depends on the estimate of resource and facility requirements.
Recycle
There are more than 14 million "out of service" containers in the world. There are a lot of old shipping containers out there, no longers in circulation, and repurposing them into homes has a strong appeal. Manufacturing of container homes from used containers conserving the metal resources. Container homes are also part of wider interest in saving money with prefabricated and modular homes.
Maintenance
A well-maintained shipping container home can retain its resale value much like a traditional home. they are relatively easy to resell since they can be loaded onto the truck and shipped almost everywhere.
Durable
Shipping container homes made from weathering steel can likely withstand inclement weather conditions better than traditional prefab houses.
Minimalism
Container homes come with all the essential facilities needed in routine living life like bedrooms, drawing rooms, kitchen/pantry, washrooms, workshops, etc.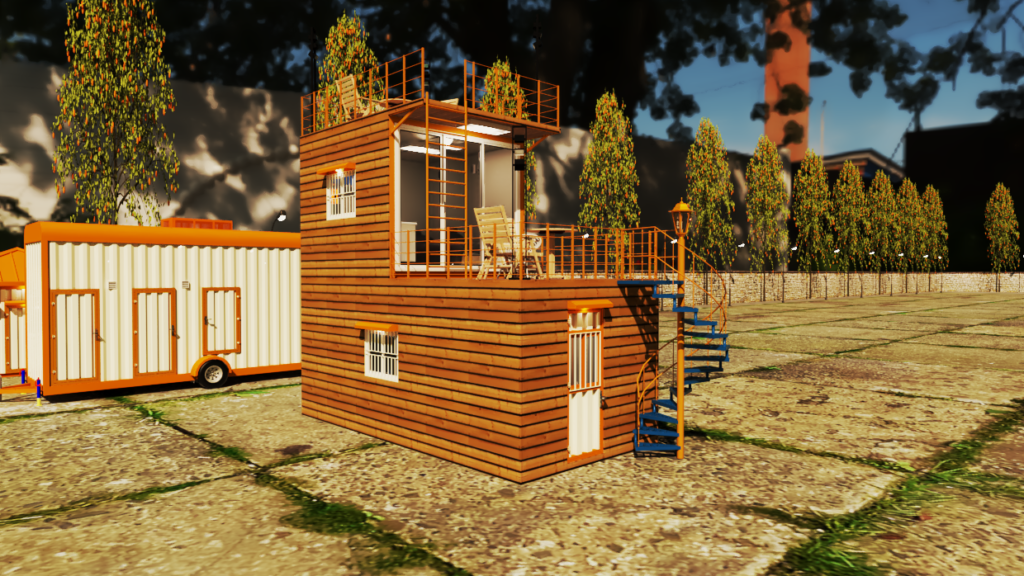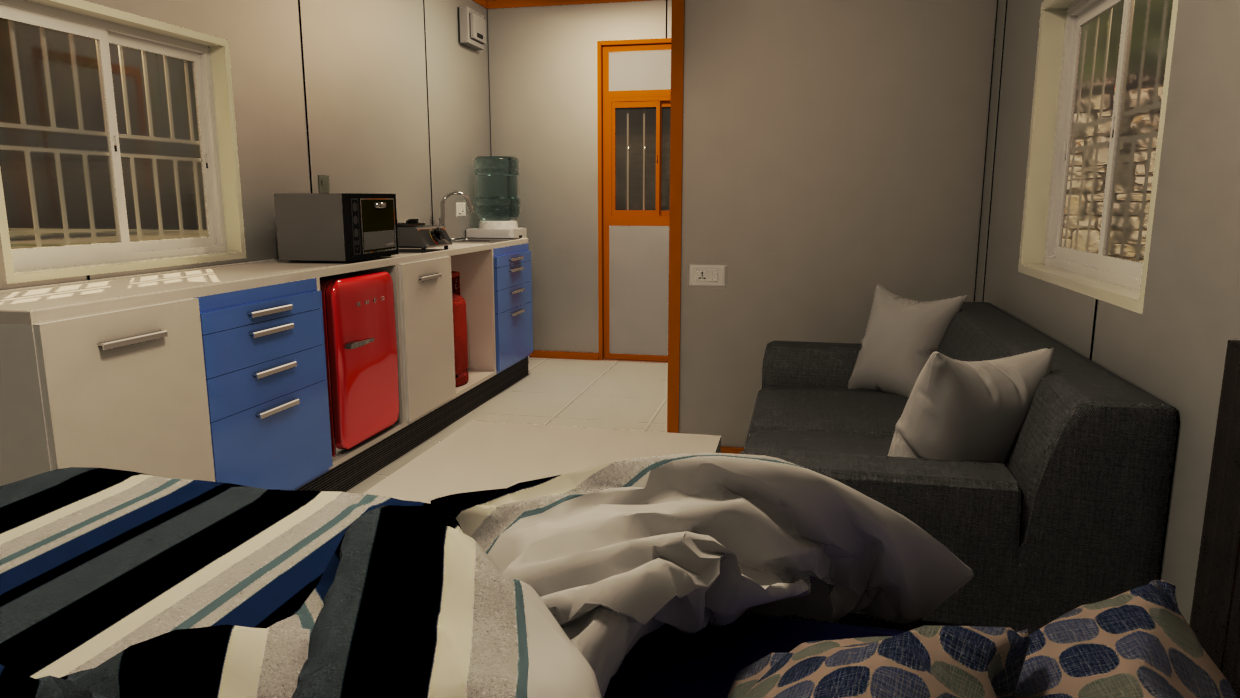 Detailed Specification of Container Homes are :
| | | |
| --- | --- | --- |
| Sr. No. | Feature | Detail |
| 1 | Size | 10 Sq. Meter -200 sq.meter |
| 2 | Structure | The Entire Structure is made of Steel equivalent to IS10748 or IS4923 |
| 3 | Foundation/Platform | Container Home is available in Mobile/Portable/Flatpack System which is installed on precast RCC block and Steel platform. Also, Prefab Home install on RCC Civil Foundation/Precast civil Platform on a solid surface. The wheel on mobile container home doesn't need any civil foundation. |
| 4 | Walls & Ceiling | Walls & Ceiling are 50 mm thick PPGI Sandwich Wall Panel sheet equivalent to IS 11447 or IS513 or Equivalent. Internal wall panels are also plainly painted as per the client's choice of color. Option for pinewood panel/cladding & ACP Panel is also available at extra cost. |
| 5 | External walls, Roofing & Accessories | The External walls of container homes are ACP panels, Steel corrugated sheets, or pine wood panels depending on the type of design. The roof of the shell will be manufactured from 50 mm sandwich roof panel sheet equivalent to IS11447. For Lightweight Structure, Roof is cladded with Powder Coated Steel Roof Panel. Water harvesting accessories such as gable section, closing eave, piping, clamping joint, etc fixed along with roofing panel. |
| 6 | Internal & External Flooring | The Floor is fixed with fiber cement boards. After which, Laminate /Aluminum Chequered plate or vitrified tiles are fixed as per needs. |
| 7 | Doors & Windows | Window and Door would be of Standard Size with all the necessary Accessories |
| 8 | Plumbing & Toilet Fixtures | The washroom in the Container homes comes complete with all internal pipelines of CPVC or UPVC Along with Toilet fixtures Such as WC, Washbasin, Faucet, etc. |
| 9 | Electrical Fittings | All the electrical fittings come with standard make such as Switches, Sockets, Fan, LED Lights, etc. Provision of Electronic items such as TV, AC, Geyser and other electrical item provided |
| 10 | Furniture | All the furniture for the kitchen, bedroom, drawing room are available at extra cost |
| 11 | Weather Proofing | All the joints and sections weatherproofed by watertight silicone sealant and Rubber |
Container Homes Specification