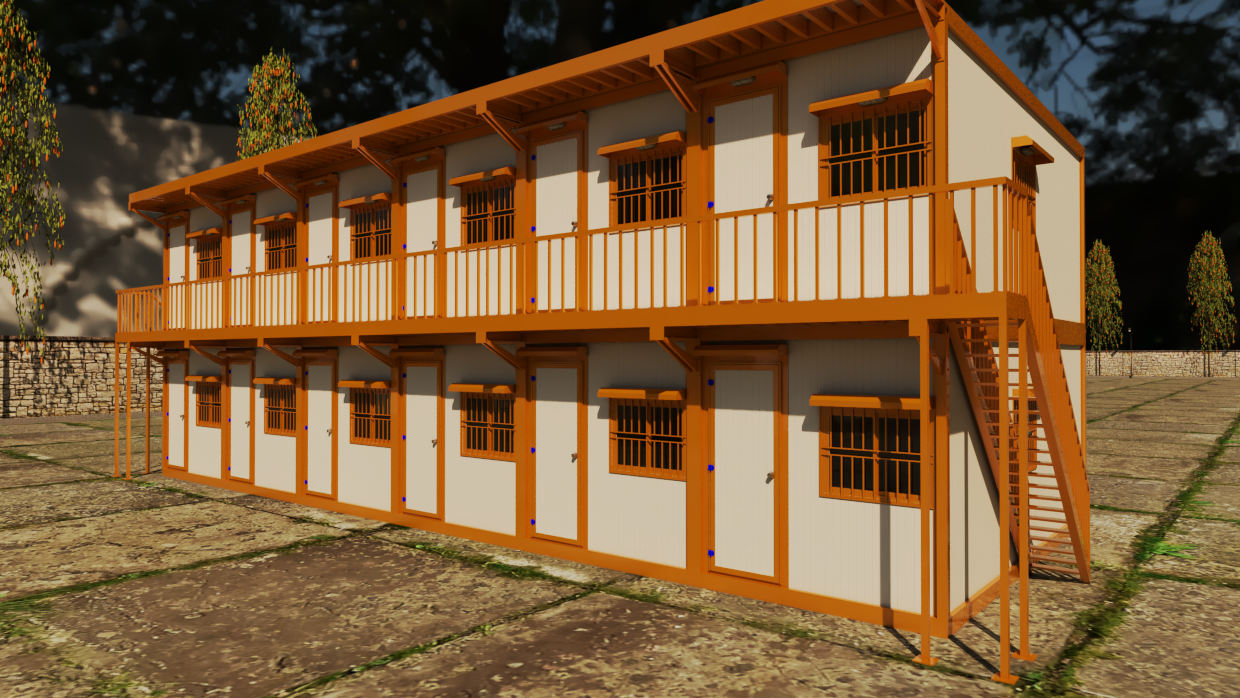 Mechwat is the manufacturer, supplier, exporter, and installation service provider for Flatpack container housing systems in India. Flatpack Container Housing systems are best suited for Construction site accommodation for staff and labor workers, staff quarters, site office, low-cost housing systems, a hostel for student accommodation, dormitory for remote locations, medical center, vacation house, emergency disaster relief accommodation system, etc.
Benefits of Flatpack Container Housing System :
Time-Saving
Flatpack Container Housing is available as prefabricated modularly component parts which makes construction time shorter.
Easy of Transport
Prefabricated modular component parts can be transported in bulk for large projects. At least 8 nos. Flatpack container housing having a size of 18 sq.m house can be transported in a single shipping container. Transportation of Flatpack container housing system is cost-saving and safe compared to the readymade house.
Predictable Costs
All the assembly components of flatpack container housing are completed on factory flooring for a fixed price. Delivery to site, assembly and utility connection is only a variable cost.
Reuse and Recycle
Assembled parts of Flatpack container housing can be easily dismantled and re-assembled for site relocation /mobilization. Segregation & Reutilization of Flatpack container housing component material is easy compared to the conventional prefab housing systems.
Maintenance
A well-maintained Flatpack Container Housing can retain its resale value much like a traditional home. They are easy to resell and relocate since they can be loaded onto the truck and shipped almost everywhere.
Durable
A flatpack container housing system made from weathering steel can likely withstand inclement weather conditions better than prefab steel homes.
Minimalism
Flatpack container housing comes with all the essential facilities needed in routine living life like bedrooms, drawing rooms, kitchen/pantry, washrooms /workshops, etc.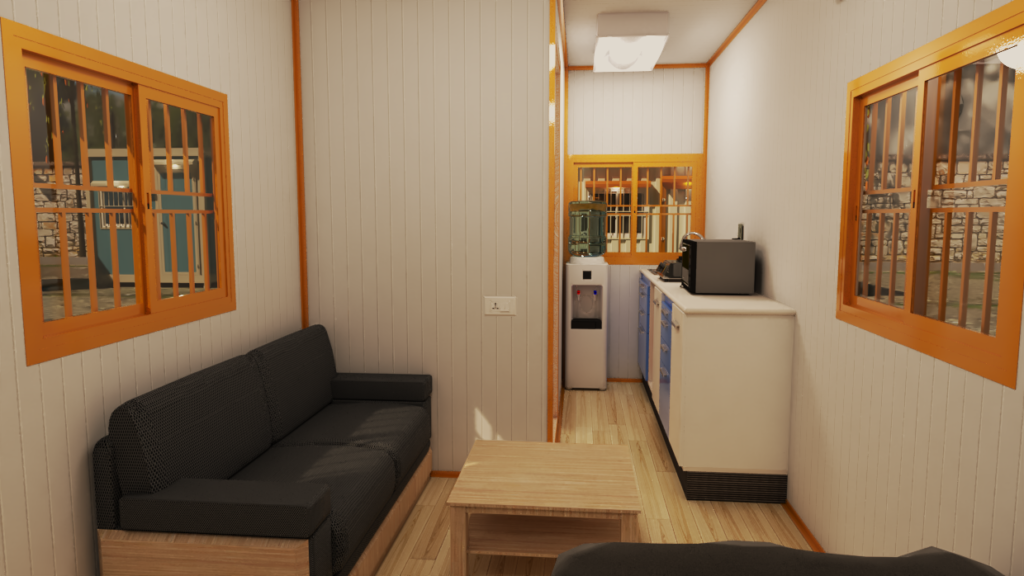 | | | |
| --- | --- | --- |
| Sr. No. | Feature | Detail |
| 1 | Size | 18 Sq. Meter -80000 sq.meter |
| 2 | Structure | The Entire Structure is made of Steel equivalent to IS10748 or IS4923 |
| 3 | Foundation/Platform | Housing is available in Portable/Flatpack System which is installed on precast RCC block and Steel platform or flat ground surface. |
| 4 | Walls & Ceiling | Walls & Ceiling are 50 mm thick PPGI Sandwich Wall Panel sheet equivalent to IS 11447 or IS513 or Equivalent. |
| 5 | Roofing & Accessories | The roof of the shell will be manufactured from a 50 mm sandwich roof panel sheet equivalent to IS11447. For Lightweight Structure, Roof is cladded with Powder Coated Steel Roof Panel. Water harvesting accessories such as gable section, closing eave, piping, clamping joint, etc fixed along with roofing panel |
| 6 | Internal & External Flooring | The Floor is fixed with fiber cement boards. After which, Laminate /Aluminum Chequered plate or vitrified tiles are fixed as per needs. |
| 7 | Doors & Windows | Window and Door would be of Standard Size with all the necessary Accessories |
| 8 | Plumbing & Toilet Fixtures | The washroom in the house comes complete with all internal pipelines of CPVC or UPVC Along with Toilet fixtures Such as WC, Washbasin, Faucet, etc. |
| 9 | Electrical Fittings | All the electrical fittings come with standard make such as Switches, Sockets, Fan, LED Lights, etc. Provision of Electronic items such as TV, AC, Geyser and other electrical item provided |
| 10 | Furniture | All the furniture for the kitchen, bedroom, drawing room are available at extra cost |
| 11 | Weather Proofing | All the joints and sections weatherproofed by watertight silicone sealant and Rubber |
Specification of Flatpack Container Housing